30-minute full body workout
Strength Training and cardio
Live your best life, give yourself the best workout!
At Curves, we support our members to get fit, gain strength and stay healthy. We're dedicated to helping women achieve their fitness goals and transform their lives. We invite women of all shapes, sizes, and ages to join Curves, become stronger, and live healthier lives!
Why Curves?
We care and empower our community
We consistently demonstrate a passion and commitment to help others succeed
We synergize and work together to deliver successful outcomes
We do the right things even when no one is watching
Continually find better ways of doing things
The Curves Programme
Designed for women, a proven full body workout, featuring Strength Training, Cardio and Flexibility with a coach that cares.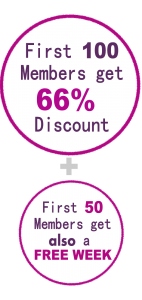 We look forward to welcoming you to the Curves Community and invite you to enjoy the current promotion.

Coaches Support
At Curves, our coaches are here to support you and accompany you on the path to your results, where every step counts and where every success is celebrated

Become a Member
Curves is not a gym, it is a club, a community where through effective and successful methods, we get our superwomen to obtain the results they seek quickly and dynamically.

Better Together
What is better than working out with a friend? We know! Working out with a friend at Curves Keeps you motivated, helps you be more adventurous and more consistent.