The Workout
Curves is specially designed for women. Curves 30-minute Workout combines Strength Training with Cardio and Stretching to develop lean muscle, raise metabolism, burn fat, and tone up.
There is a coach at every workout to help you get fit, gain strength, and achieve your ideal weight. Curves Workouts are fun, fast, and safe!
The Workout is effective for women of all ages and fitness levels. We pride ourselves on creating an environment that's comfortable and welcoming. By gaining strength and increasing your flexibility you will be working to prevent injury. You will have a happier, healthier future!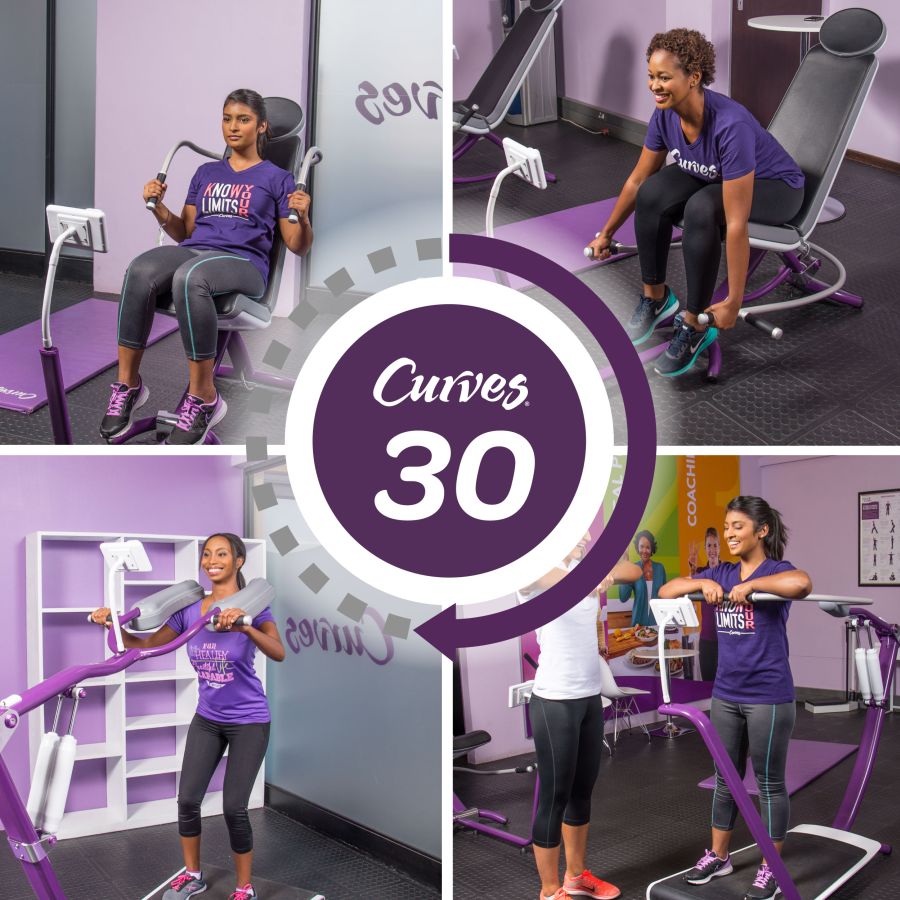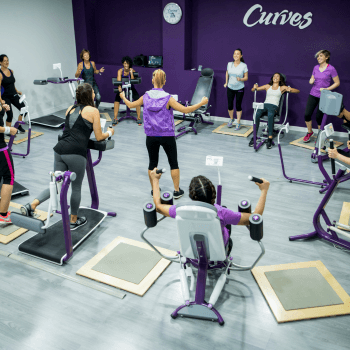 The Circuit
Get ready for a Full Body Workout. The Curves Circuit includes all 5 components of a complete Workout: Warm-Up, Strength Training, Cardiovascular Training, Cool-down, and Stretching, in just 30 minutes.
Curves equipment is designed specifically for safety, simplicity, and effectiveness, automatically adjusting to each fitness level, alternating between upper, lower, and core muscles, providing a Full-Body Workout in just 30 minutes.
Curves equipment focuses on Strength Training by overloading the muscles and elevating the heart rate, changing stations every 30 seconds to sustain the heart rate by doing cardiovascular exercises on the metabolic stations. You will work with every major muscle group while keeping your heart rate within your target training zone.
You will have a Circuit coach with you on every Workout to teach, support, and motivate you to ensure you safely reach your fitness goals.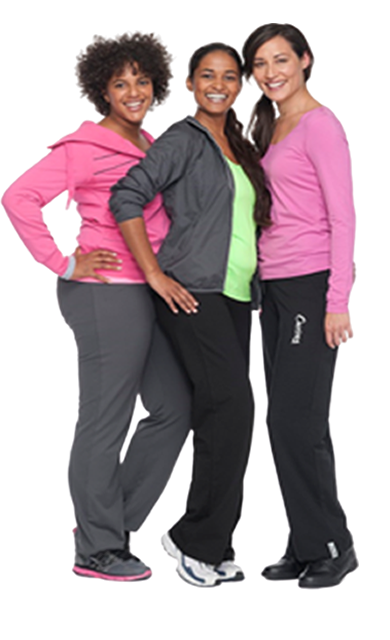 Women Only Fitness Club
*Created specifically for women, Curves offers a complete fitness and nutrition solution.
*The 30-minute workout exercises every major muscle group and burns up to 500 calories through a proven program of strength training, cardiovascular exercise, and stretching.
*In addition, club promotions and events encourage women to support charitable causes, learn about health-related issues and forge lasting friendships as part of the global community.